Customer Endorsements
Mrs L.R. - London (Ballet Dancer)
The orthotics you made for me are pretty remarkable. I don't think I could have continued ballet dancing if I hadn't found you. I can't praise your talent enough!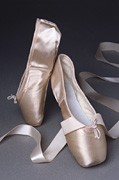 I had orthotics prescribed by a highly regarded doctor who specializes in sports medicine. I was so disappointed to find them ridiculously cumbersome. They hardly fit into dance slippers, and were not pliant enough for me to point my foot or go up on demi-toe. I was told that this was all that was available. In fact, the doctor strongly implied my foot would never heal and I would never be able to dance again. I was devastated.
You and your exceptional staff were not just patient and delightful to work with, but you used both your professional training and personal intuition to create a brilliantly light and flexible insole. You understood the dynamics of the foot far better than this trained surgeon who has been practicing for over thirty years.
The insoles you created were completed so much more quickly, and at a fraction of the cost of the other orthotics. Unlike the original pair from the doctor, these required no breaking in period, and lasted far longer. They were superior in every way. It is so rare to experience such satisfaction with both the service and the product.
L.R.
---
Mr J.M. - London (Professional Sportsman)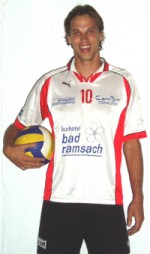 As a sports professional my feet are so important. Your sports orthotic, that I've been wearing for a couple of months, fits into my trainers perfectly. They not only give great support but also take all the shock away from my joints. The carbon filter, eliminating a lot of foot odour, is a real bonus.
J.M.