What the Experts say about us ...
C. Goldman, Chiropodist
As a fully qualified, practicing Chiropodist one of the most common causes of foot and leg pain I see is over-pronation and dropped arches. These can, if left untreated, eventually lead to severe ankle, knee and lower back pain.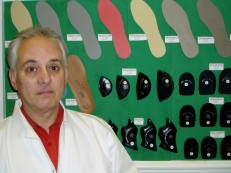 Your Arch Supports are an excellent product for these problems, rigid enough to provide the required support, but they also have sufficient flexibility to allow the foot to work naturally. They are not only convenient to use as they fit directly into the shoe without requiring a bulky orthotic, but also reasonably priced, and cost effective when compared to the price of custom made orthotics.
My patients are delighted when I recommend them as they are able to fit them into their existing shoes, including formal shoes and sandals, pain relief without compromise.
All the products in your range provide both pain relief and comfort, I have no hesitation in endorsing them.
Charles Goldman
M.Inst.Ch.P D.Ch.M
---
Miss B.J.A., Osteopath
Dear Sirs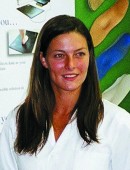 I am a qualified Osteopath and have dealings every day with patients who experience problems with fallen arches.
Having purchased and tried a pair of your arch supports myself, I have recommended them to patients with great success.
My patients have experienced reduced back pain and they also take away a lot of pressure from the knee joints. I find it a relief to be able to recommend a product that actually works.
Kind regards
Miss B.J.A., London
BSc(Hons) Ost Med, DO, ND.